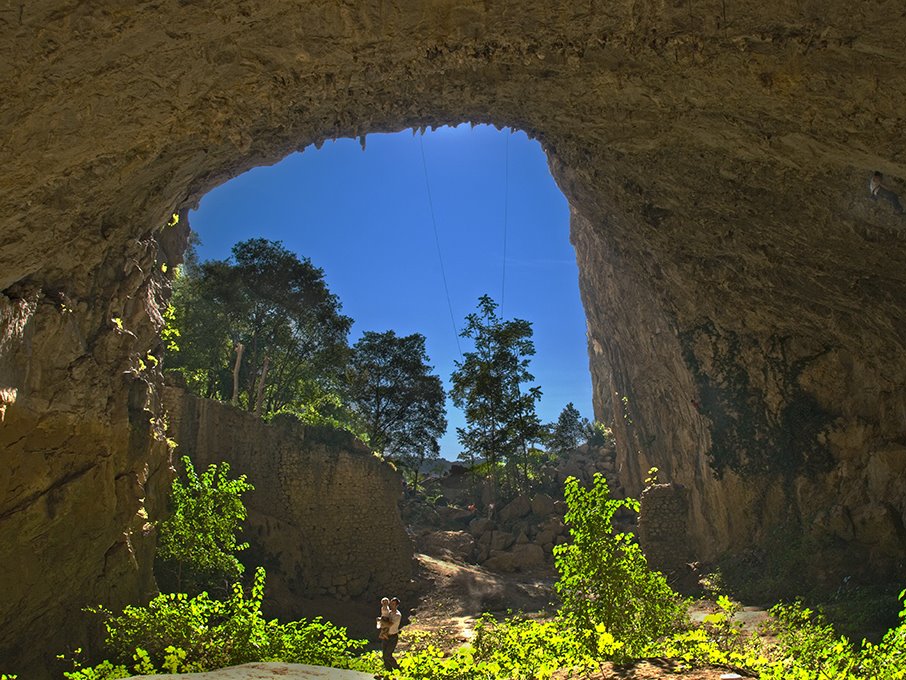 Jakob Bizjak fires two 8c's in 3 days
Photo @ The view from the big cave of Osp
Seems like Jakob Bizjak alias Bizi is in full shape. Just in three days he did two different 8c's.
First, he crushed the famous Strelovod (8c) in the right part of Mišja peč in just 8 tries. Strelovod is a connection of the first part of Martin Krpan (9a) till it joins and finishes on Marjetica (8b). The first part is endurance climbing on good crimps, followed by a big rest in the hole of Marjetica, hard boulder on sloppers and small edges finished by resistant climbing on good holds until the top.
Next day he had a restday and then returned to Osp, more precisely to the big cave of Osp. There he redpointed 55 meters long classic named Osapska pošast (8c) in just three tries. Osapska pošast was first ascended by Klemen Bečan. It is a hard 7c to get to the first chain, no hand rest followed by many boulders with extremely long moves on good holds, good rests and big endurance climbing to the anchor. Bravo Bizi, keep on rocking hard!
Boštjan Weingerl finished another personal project, this time the hard and crimpy Chiquita (8b) in Mišja peč.
Another thing we have to notice is that the fixed draws in many routes of Mišja peč are in extremely poor condition, so please check before you clip them as in the worst-case scenario they can break and you can fall to the ground. We heard about that kind of situations for example, the third bolt of Hobit (7c), as well as the long slings of Rock'n'roll (7c), the quickdraws of Missing drink (8b+) and for sure many more. Don't think twice, just take them out and throw them away.
One great news, the brother of the latest climbing guidebook Karst edge, climbing guidebook for Croatian Istria was published in the last days, check it out, it is awesome. You can buy it online on www.krimp.si!