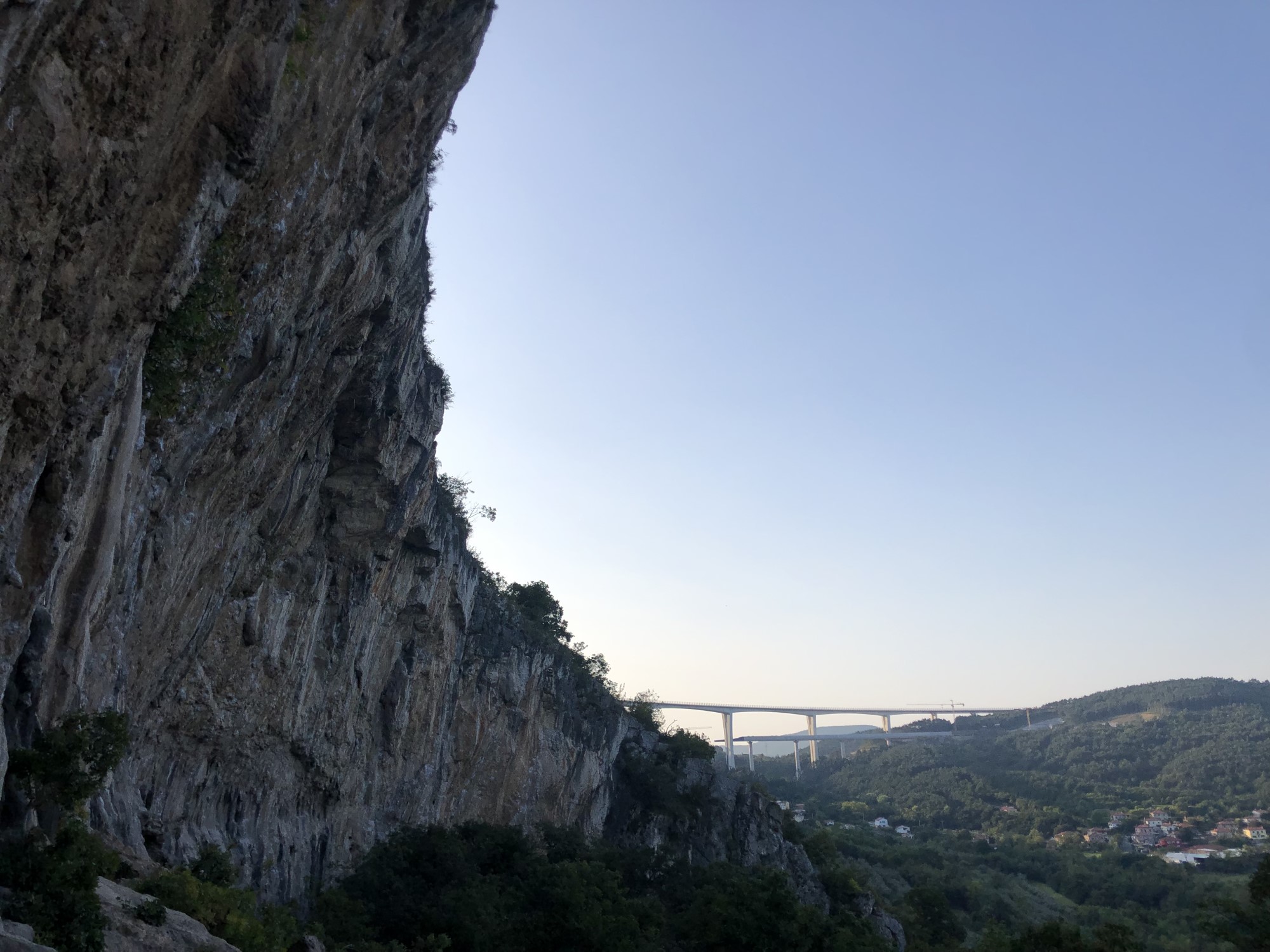 Rocktober 2023
Rocktober in Istria is coming to an end. Climbing conditions have been highly diverse, ranging from Indian summer days to windy and rainy weather. The most challenging ascent of Rocktober was accomplished by the young Italian climber Andrea Chelleris, who smashed the fast ascent of the roof named Sanjski par extension (9a) in the left part of Mišja peč.

In recent days and weeks, several notable routes in Mišja peč were successfully climbed:

Christian Leitner, a 14 years old climbing prodigy from Graz, Austria, climbed both the long beautiful classic Kaj ti je deklica (8b+) and the powerful Missing drink (8b+), both located in Mišja peč.

A World Cup competitior, Zan Lovenjak Sudar, onsighted the first part of Chiquita (8a) and redpointed Sreča vrtnice (8b), also in Mišja peč.

On the women's side, Eva Dana Vidmar ticked the most popular 8a of Mišja peč, Samsara.

Hats off to all the climbers for their remarkable achievements!

Unfortunately, today's weather is characterized by heavy rain. Regrettably, the weather forecast for the upcoming days doesn't look very promising, with a mix of sun, clouds, and rain expected each day.