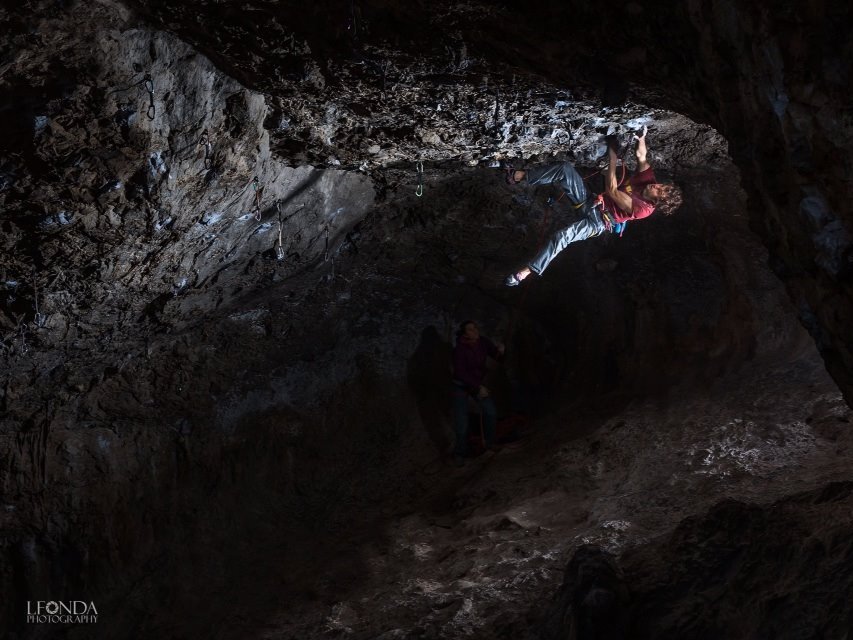 Silvio Reffo crushed Sanjski par extension 9a
Silvio Reffo in Sanjski par extension @ Photo by Luka Fonda
Silvio Reffo, professional rock climber from Arco (Italy) crushed the famous Sanjski par extension (9a) in Tedi's cave in the left part of Mišja peč. After some tries last year he returned this weekend to one of his beloved crags and fired the short and intense roof of Sanjski par. This was Silvio's 10th route with the grade of 9a and 10th ascent of masterpiece first ascended by Uroš Perko back in 2003. Well done Silvio!
Also in Mišja peč strong Jakob Bizjak walked through Lazuret (8b) just after checking the moves in the extension of Corto.
From Pandora we got the news that another route got broken, this time some crucial holds from the top of Snoop Boggi Doog (7c+) fell down. If is it possible to reclimb it we don't know yet but we will keep you updated!
In Istarske toplice the famous Italian bolting crew is developing another great climbing sector called Frat, but this is the secret 😀
There is always something new in Istria 😀