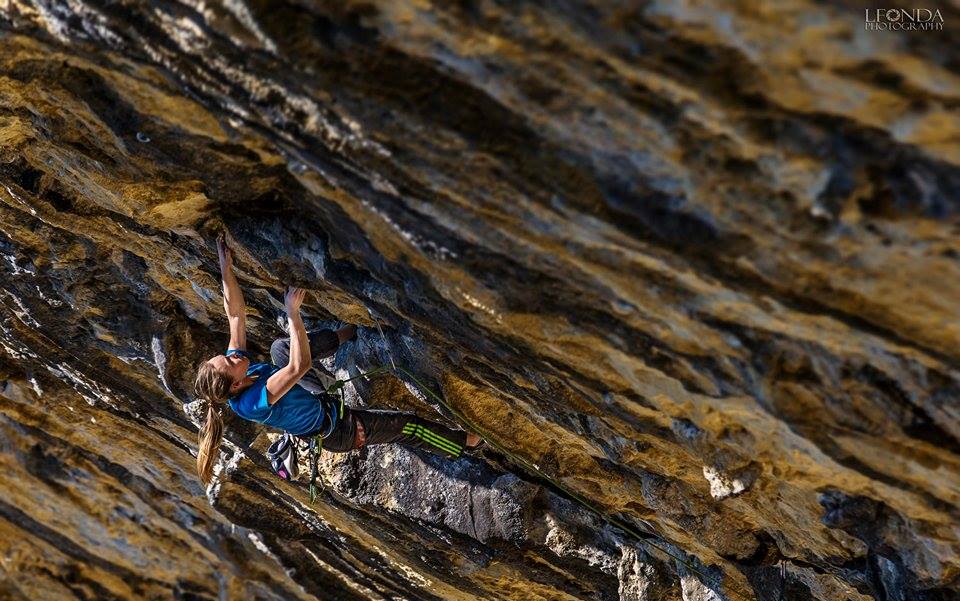 It's springtime: sun & crowds in Istria
On Thursday the sun hit the walls and climbers started coming to the crags more and more often. So, the weekend was quite crowded in popular areas, but the hidden gems were still quite alone. The temperatures under the sun rose up, so the feeling was like the spring is fully on.
Due to the good conditions many hard routes were climbed.
15 years old girl Janja Garnbret, owner of all the junior titles in the world of competiton climbing, onsighted her first 8b ever – Avatar in Pandora. With that onsight she became the youngest girl in the world to have onsighted 8b.She also crushed many other routes in Pandora like Scrat 8b+ 2nd go, 90 days 8b, Naytiri 8a on sight,… Anže Peharc also climbed Avatar in Pandora.
The Hungarians occupied Mišja peč where Tamas Farkas did Karizma (8b+) and Nočna kronika (8b) and his friend Bence Simon Gorenjski šnops (8b).
Italian Carlo Guilberti repeated the beautiful Hard sun, the 8b+ in sunny Kompanj, where Croatian Borna Čujič also clipped the chains of Rainini (8b).
Slovenian Anže Varga made a 2nd go ascent of one of the rarest repeated routes in Osp – Gad, the 8a in sector above the village of Osp. The route is famous by its first 5-6 meters of vertical blind wall followed by a beautiful headwall. Anže said that this is one of the coolest routes he has ever done. Besides that he also redpointed Karies 8b (8a+) on his 2nd try.
Žiga Oražem was climbing in Napoleonica where he did a first ascent of L'espirit de la grimpe in sector Cristo. The route is characterized by small holds and footholds and a boulder in the middle in FB range 7a+/7b with a long reach to a small edge.
It looks like the conditions will remain prime, so we hope to see a lot of hardcore ascents in the next days 😉 VENGA A MUERTE!