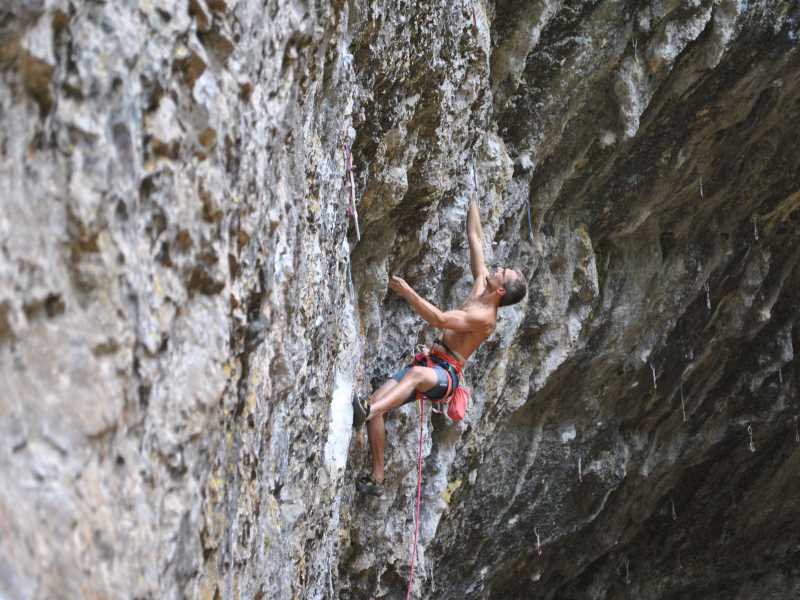 Beautiful autumn days in Istria
Last days in Istria were nothing else than just amazing. The weather was great, climbing conditions were prime and climbers were all around.
In between all the routes that were climbed, let us highlight a few of the hardest redpoints.
In secret climbing area Baratro Ernest Piesta climbed La Supercanna (8b+) while his partner Lenka Micicova did Masochismo (8b), its easier variant Siddharta (8a+), Placcoman direct (8a+) and Dubbio finale (8a+) as well.
In the big cave of Osp Maša Arnšek crushed the first part of super steep Active discharge (8a) and Matteo Menardi did its monster 55 meters long extension graded 8b+ on his second go.
Teenager Andrea Chelleris visited Mišja peč once more where he quickly sent Marjetica (8b).
Jakob Šparovec went to to Buzet in Croatia where he did a lot of different routes, the hardest ones were Lap dance (8b) in the summer sector called Befana in Buzetski kanjon and Der Berg ruft (8b) in the small cave on the far right side of Kompanj.
The season is on, so many news will follow soon.