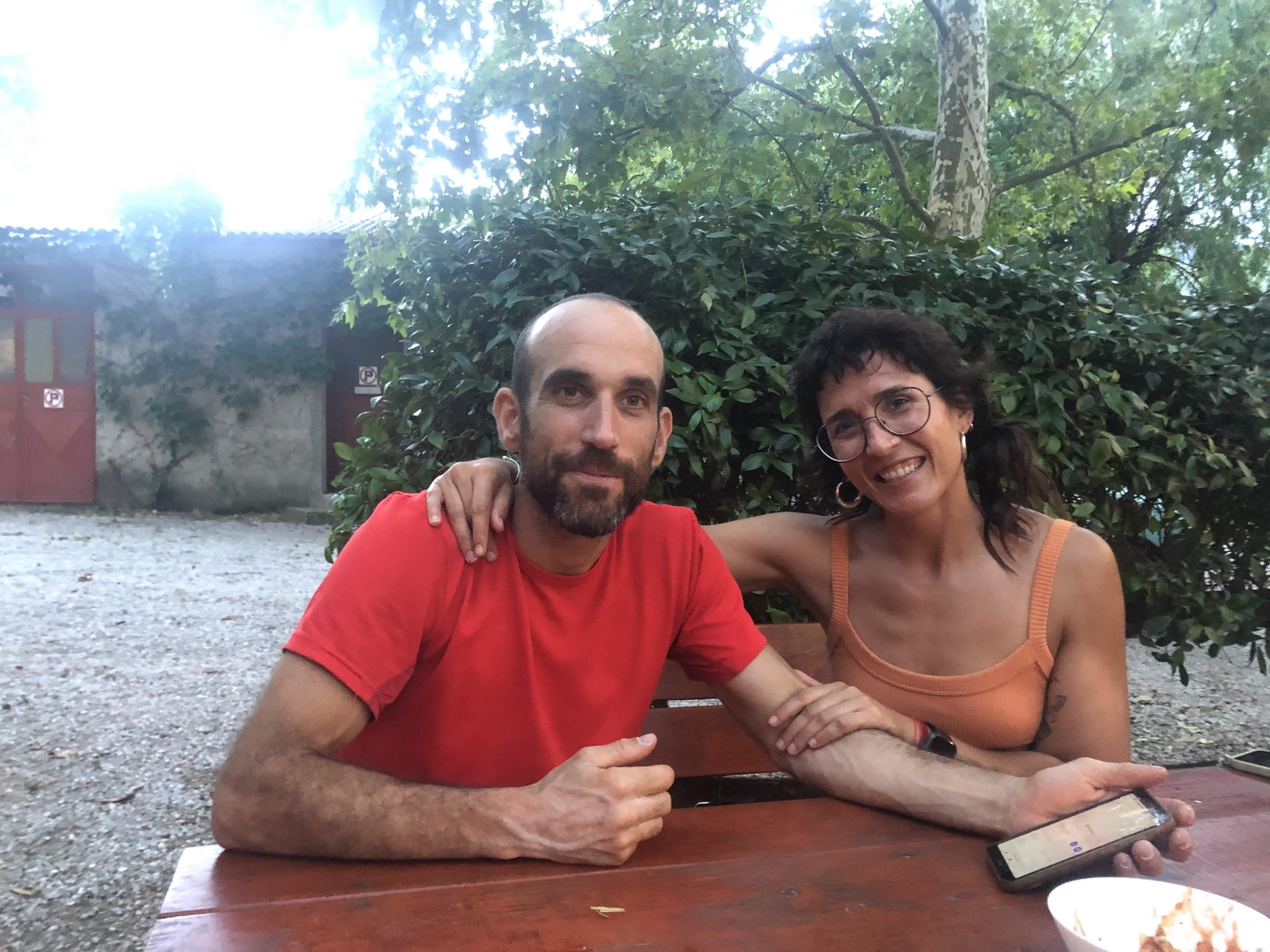 Gonzalo Larrocha in Istria
Gonzalo Larrocha, a 39-year-old math teacher from Huesca, Spain, along with his wife Silvia, embarked on a memorable summer holiday along the stunning sea coast of Slovenia and Croatia. As previously mentioned in our climbing news, their journey commenced with a visit to the Osp cave. There, Gonzalo redpointed the challenging 55-meter overhang route named Helikopter v pošasti. Impressively, even in the face of sweltering heat and high humidity, he managed to conquer the route on his second attempt and even adjusted its difficulty rating to 8b+.
After a brief visit to Mišja peč, they continued their expedition further south, venturing to Vranjača cave near Paklenica in Croatia. Gonzalo's skills were on full display as he onsighted numerous routes up to a difficulty grade of 8b. Their journey then led them to Omiš and eventually to Smrka on the island of Brač. Here, Gonzalo achieved a personal best by onsighting six routes rated 8a or higher in a single day (4 routes graded 8a and 2 routes graded 8a+).
Subseqently, the couple returned to Istria, specifically to Buzetski kanjon. Here, Gonzalo showed his power once again by ticking Lap dance (8b) on his second attempt. Additionally, he triumphed over Inglorious basterds (8b+) in a similar fashion, marking it as his 2000th route rated 8a or higher. It's worth noting his remarkable achievements, including scaling four routes within the 9a+ range, totaling an impressive count of 26 routes graded 9a or higher.
For those interested, his climbing accomplishments can be explored on his ticklist on 8a.nu, a showcase of his awe-inspiring achievements.
En route back home, Gonzalo and his wife made a pit stop at Mišja peč once again. Despite the scorching temperatures exceeding 30 degrees Celsius, Gonzalo smashed the sloppy endurance testpiece Strelovod (8c) and onsighted the first part of Chiquita (8a). What a machine!
A very nice, humble guy, cool to hang out with and his wife. Have fun and hope to see you soon, amigos!