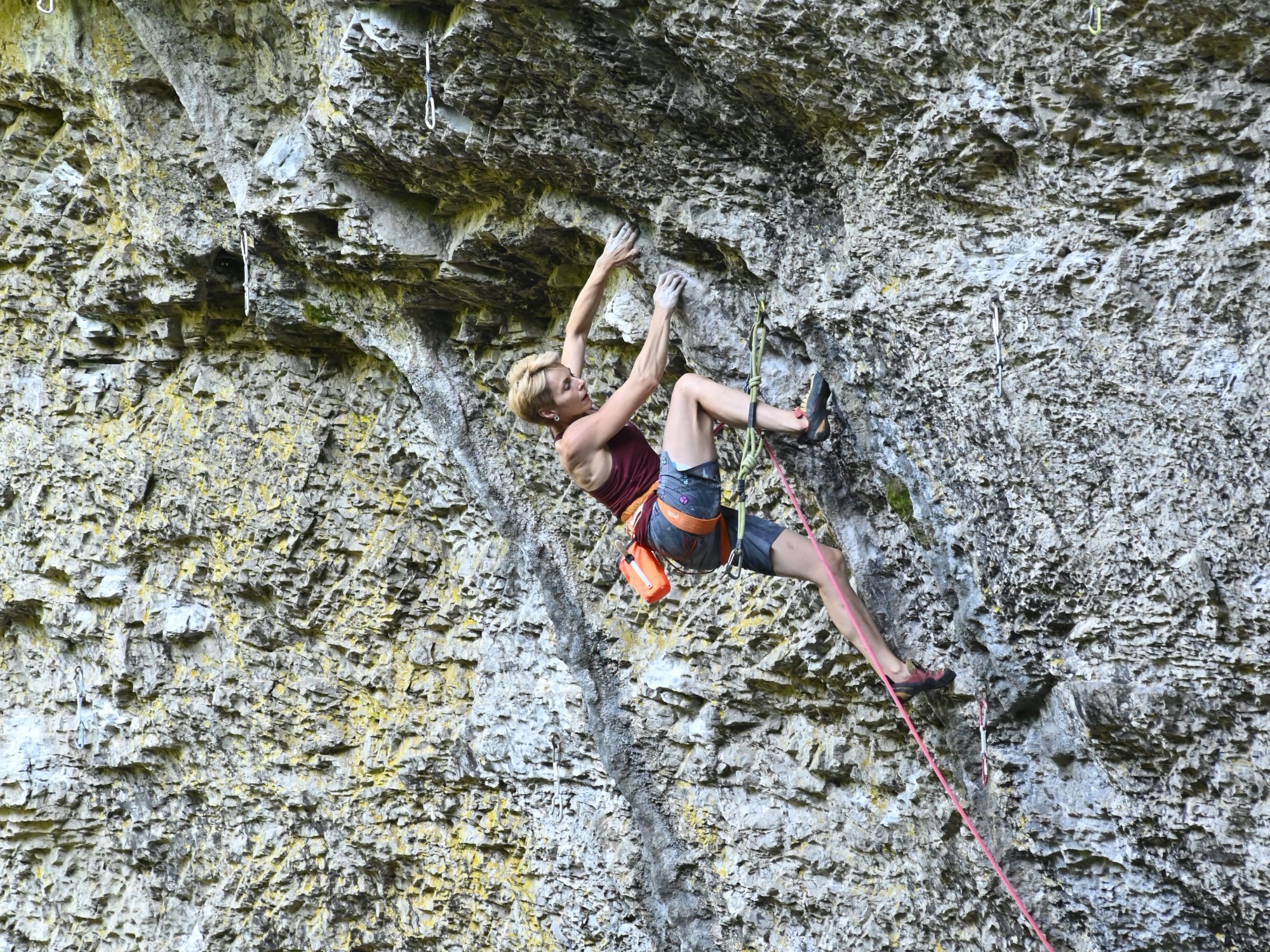 Lenka Piesta – Micicova crushed La Peste Nera (8b+)
Lenka Piesta – Micicova, a 45 years old woman from Slovakia crushed La Peste Nera (8b+) in Baratro. Lenka has a full time job, but still she climbs a lot. She is almost local to climbing areas around Istria, where she has been climbing from Buzet to Mišja peč/Osp to Baratro for many many years.
Last summer she climbed Masochismo (8b) in Baratro and this year La Peste Nera (8b+). Notably, Lenka completed the challenging route on one of the hottest days of the season, with temperatures soaring above 35 degrees Celsius. La Peste Nera (8b+) stands as her second 8b+ route, following her redpoint ascent of Panter (8b+) in Višnove, Slovakia. It is a route in the middle of Baratro, 25 meters long, chipped but still an amazing endurance testpiece. Bravo Lenka, you are an inspiration to us all!
Also in Baratro, young and strong local climber Paolo Sterni redpointed La Supercanna (8b+).
While in Croatia, in Buzetski kanjon, in the summer sector Befana, Goran Matika made a first ascent of the last remaining project in this sector. Between Petra (7a+) and Fiumanka (7b) there is now a new 35 meters long 5 star line with the name Margo and a proposed grade of 8a+. As Goran's daughter's name is Margo, we can easily expect the route to be a true classic.
To all climbing enthusiasts, enjoy your time on the rocks and have a fantastic Sendtember! The excitement begins now!