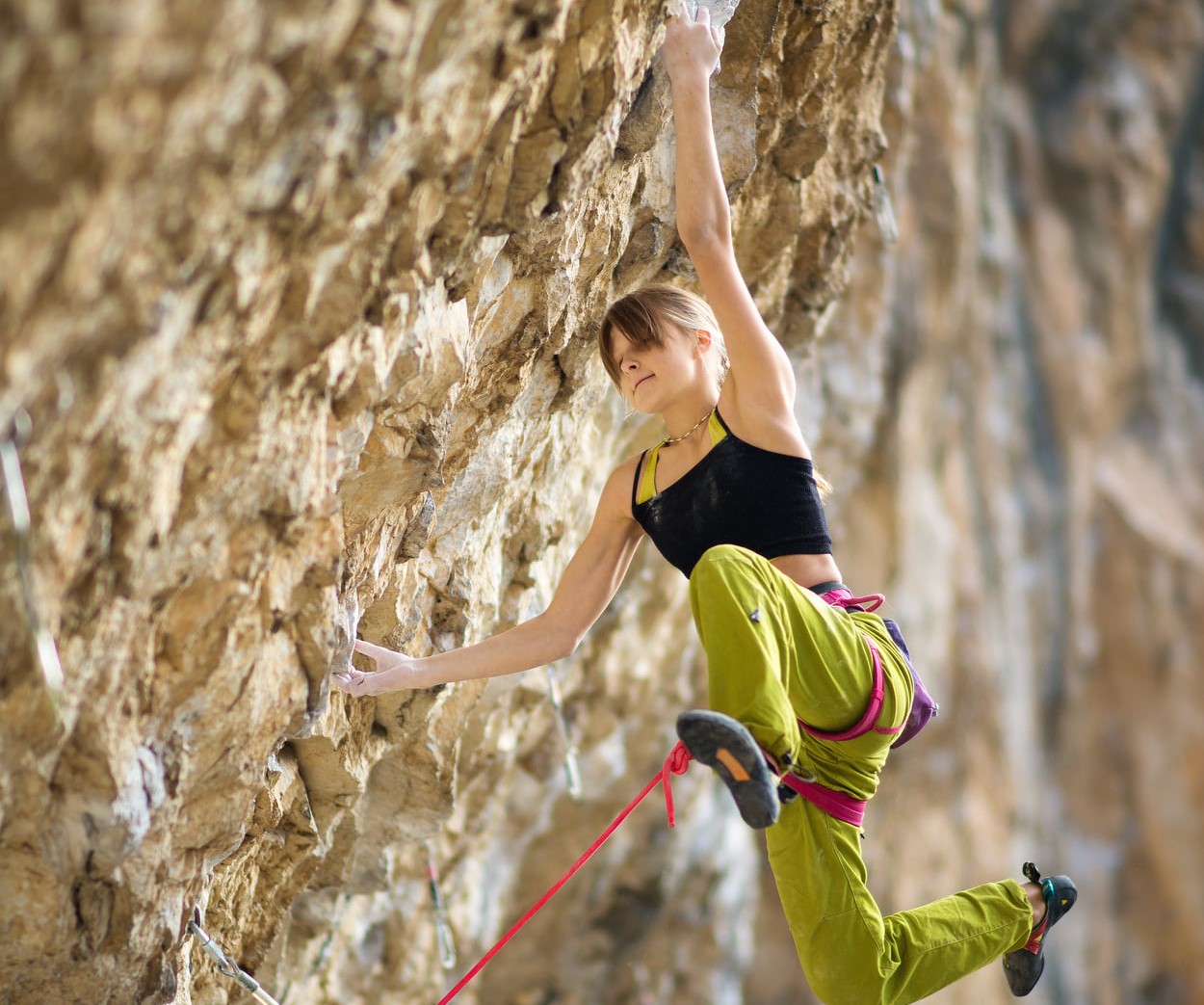 Slovenians in Mišja peč
Maja Oleksy on the crux of Lahko noč Irena (8b) in Mišja peč @photo by Mateusz Haladaj
Seems like mainly local climbers from Slovenia succeeded last week in the hard routes around Mišja peč and the cave of Osp.
Enej Novak redpointed his first 8c ever by clipping the chains of powerful classic Talk is cheap in the left part of Mišja peč.
Jaka Šprah and Matjaž Zorko have both repeated the long Sanje za dušo (8b+) in Mišja peč. Jaka also added the ascent of crimpy Chiquita to the top (8b), while Matjaž did the long enduro test piece in the cave of Osp called Osapska pošast (8c). Just to let you know, because of lots of rain and snow through the whole of Slovenia, unfortunately a lake under the big cave of Osp appeared.
Also in Mišja peč, Žiga Oražem crushed Sreča vrtnice (8b) and only 14 years old Pole girl Maja Oleksy, daughter of famous World cup competitor and a route setter Tomasz Oleksy, climbed classics like Mrtvaški ples (8b), Lahko noč Irena (8b) and Sonce v očeh (8a+) in just a couple of goes.
Congrats to all!