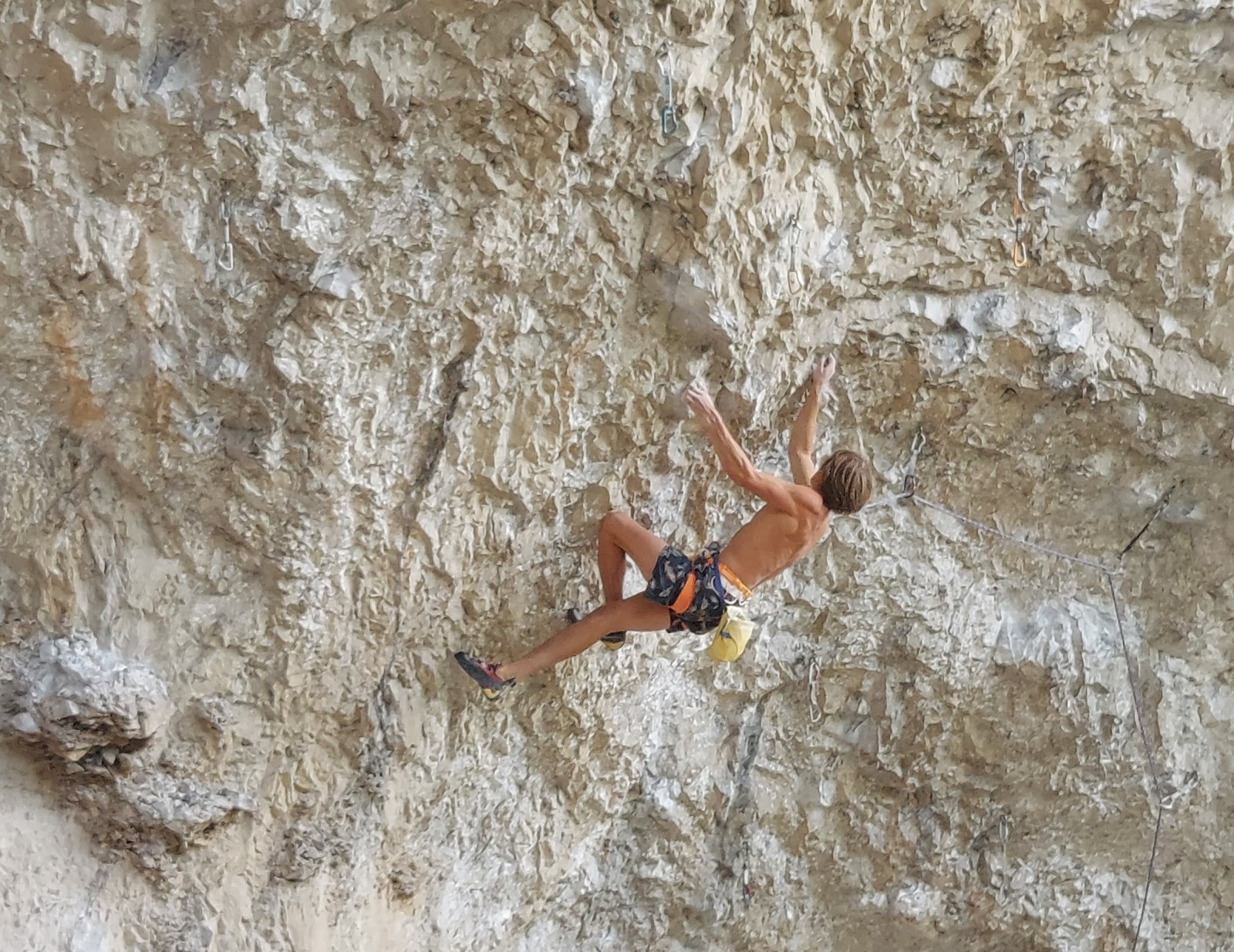 Alex Megos does Martin Krpan (9a) on 2nd go
After not getting in to the finals, lots of World cup competitors showed up in Mišja peč on Saturday. The highlight of the day was Alex Megos's second go ascent of Martin Krpan (9a). The redpoint looked quite easy, like Alex had still some juice left in the tank. He found it soft, but admitted that it suited his style perfectly. After he did also Konec mira (8c/c+), Marjetica (8b+) and Missing drink (8b+). Marjetica was climbed on second go by two Swiss climbers, Dimitri Flick and Nino Grunenfelder.
German Martina Demmel onsighted the easier variation of Pingvin (8a).
In freshly re-opened Baratro young Andrea Chelleris crushed Il sicario sanguinario (8c) and "onsighted" Apache kid lunga (8b). The first part he tried like five years ago once. The same route was also done by Jaka Šprah who ticked as well crimpy power endurance testpiece Attila (8c).
In Buzetski kanjon, in summer sector named Befana, Vita Lukan smashed Lap dance (8b) on her second go.
!!!CRAZY!!!
Sendtember is here, conditions for climbing are getting better and better, so let's rock! 🙂